The Ultimate Trumpet Practice Tool
The Embosure is the single most useful practice device for players at the beginning, intermediate. and professional level. Developed after more than 20 years of curiosity around teaching and developing my own playing. This device is a game changer for me.
Tom Hooten: Principal Trumpet, Los Angeles Philharmonic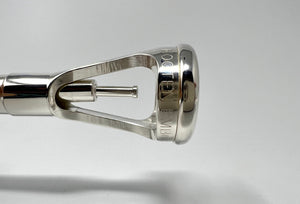 Many uses, many benefits
The Embosure was engineered to address:
Efficiency
Endurance
Core of Sound
Response
Range
Flexibility
Click to buy
Save valuable time
"Whether you are a first time player or seasoned pro, there is no other device on the market that gives this kind of instant feedback. The Embosure saves years of wasted practice time."
-Christopher Still: 2nd Trumpet Los Angeles Philharmonic
Click to buy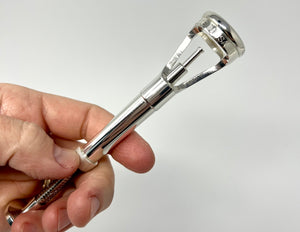 Find balance and efficiency
"The Embosure has revolutionized my concept of what the lip can and should be doing, and unifies concepts of embouchure formation that formerly seemed at odds.  Whatever your needs, this single device helps its user find a balanced, active, and efficient embouchure posture that can work for all kinds of playing."
-Gabriel DiMartino, Associate Professor of Trumpet, East Carolina University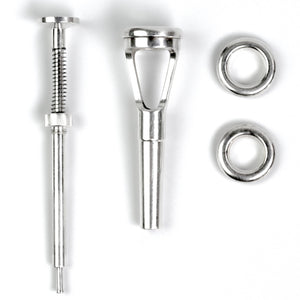 Part of my Daily Routine
The EMBOSURE is an integral part of my daily warm-up. I find that using it for timing exercises and long tones greatly improves my accuracy, response, and centeredness. There is an unmistakable effect on the core and color of my sound. Lastly, I would say that the EMBOSURE has helped me to have a greater awareness and understanding of what's happening at the aperture which, in turn, has given me a greater sense of control and ease. I've recommended it strongly to many students and colleagues. Thank you for a great addition to my daily practice and pedagogical tool kit!
Scott Macomber
San Francisco Opera Orchestra, Acting 2nd Trumpet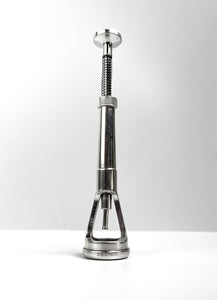 See the Embosure in action!
---